Our online ID validation software ensures you get validated quickly and simply. If, however, you are not able to complete or pass the online ID validation, we may arrange a Zoom Meeting to verify your identity instead.
Please Note: This is a last resort measure and only applicable in certain circumstances, please feel free to contact us for more information. Subject to available times.
During the Zoom Meeting, we will:
Ask you to show us your original photo ID (passport / driving licence / ID card) on camera.
Take a quick snapshot of your face.
How to Join the Zoom Meeting
1. At the scheduled time, click on the Zoom Meeting invitation link we've sent to you via email:
2. Depending on your default web browser, you may be prompted to Open Zoom Meetings.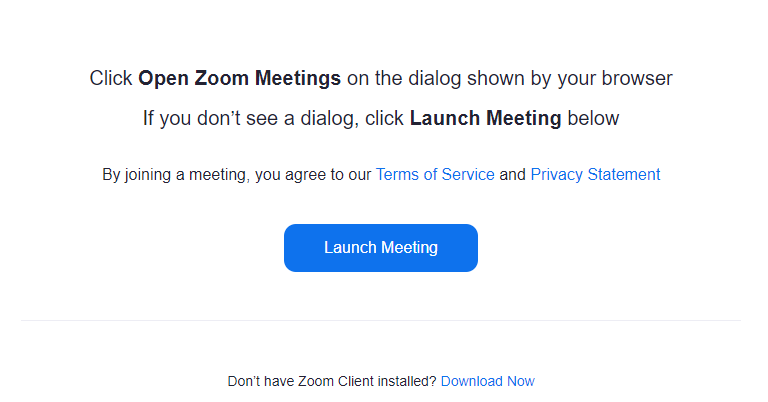 3. Click on the blue Launch Meeting button.
4. Two options will appear at the bottom of the page. Instead of downloading the app, you can click on Join from Your Browser.
This starts the meeting directly from your browser, rather than from the app.
5. Enter your name and click the Join button.
6. To use Zoom, you will need to Agree to the Terms of Service and Privacy Policy.
7. Please wait for the Host (Made Simple Group) to admit you into the meeting.