If you need to remove somebody as a PSC (Person with Significant Control), this action can be performed via your online account.
Click My Companies (login required), and then click on your company name.
Scroll down to the People with Significant Control (PSC) section and click Remove.
Enter the resignation date and click Submit.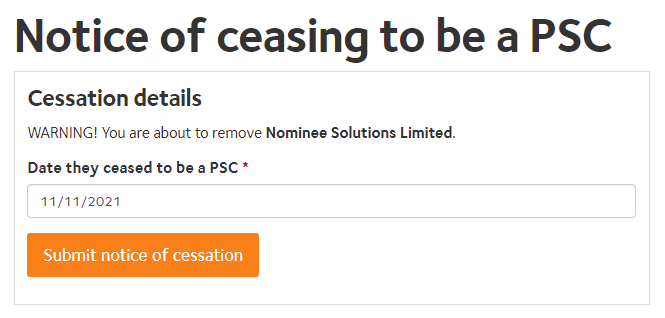 You should see a message that your request has been successfully submitted to Companies House.
Please Note: You may not see the resignation until Companies House accepts the request (generally within 3 working hours).