If your authentication code has expired or it's invalid, you will not be able to submit any changes to your company online through your account with us or Companies House.

You will see an error message when this happens, and will need to request a new code from Companies House:
Log in (or register if you are new to the service) to Companies House Webfiling service.
Select Request Authentication Code.
Enter your company registration number.
Select Request code.
Companies House will post your new code to your company's registered office. Once received, you will need to enter the new code by clicking the Update Code button from your account.

To ensure the newly entered code is working you can click the Sync Data with Companies House button (located in the Quick Links section to the right of the page. which should provide a banner stating "Your company has been synchronised with data from Companies House." meaning it is working.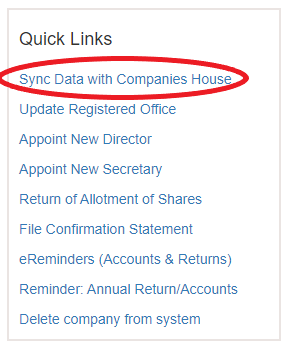 Simple Tip: Look after your Authentication Code!
It is important to treat your company's authentication code with the same care you would your bank PIN number. Anyone with access can change your company's details online. If you're contacted by someone asking for your code and claiming to be from Companies House, you should report it to Companies House immediately.