MadeSimple is based out of 20 Wenlock Road, London, N1 7GU.
You may wish to visit us to collect your items of post (mail forwarding service required), verify your ID or even work out of our co-working space. If you have any queries please feel free to contact Customer Services using the following webform:
Contact Us Form
Our London Office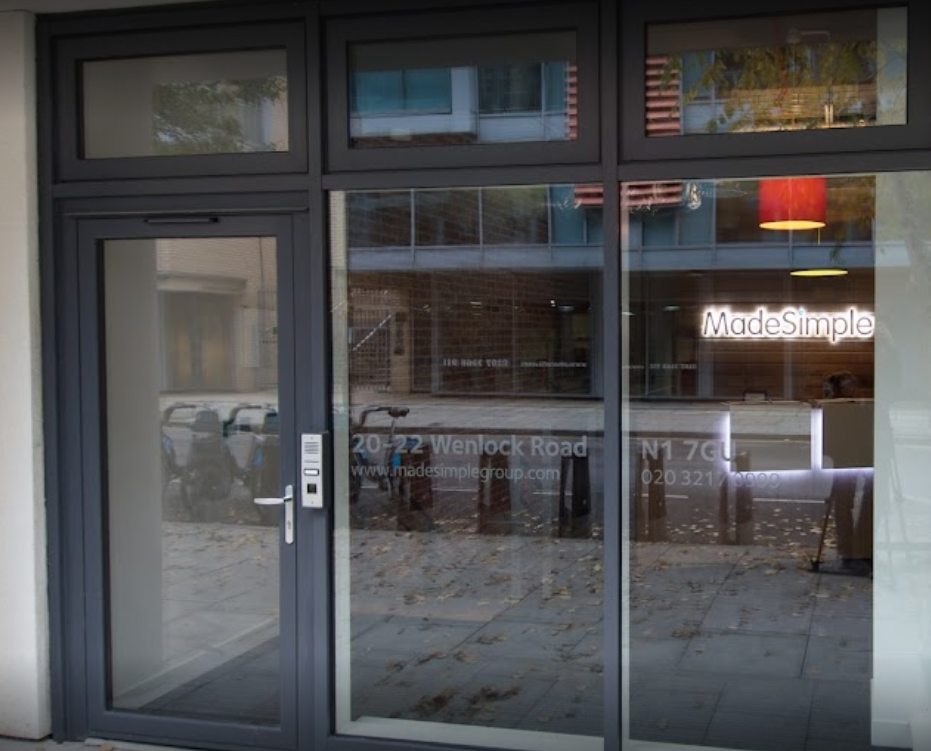 Opening Hours (For Post Collection):

Mon - Fri (9am - 4pm)

Opening Hours for Workhub (Co-Working Space):

Mon - Fri (9am - 5pm)

Getting Here
Nearest Tube Station - Old Street Station (0.5 miles), Angel Station (0.8 miles)
Nearest Bus Stops - There are several bus stops within walking distance of our office. Popular routes include 21, 43, 76, 135, 141, 205, 214, 394
Santander Bike Docking Station - Prefer to cycle? We have a docking station directly outside our office!


Parking
We have no parking available directly near our offices.

There are not many parking options in the area so would recommend attending via public transport or cycle. There is an underground carpark called Elia Mews (14 minute walk) which you can pay to stay at and being the closest official parking option.