You need to enter in your nature of business (SIC Code) at the time of incorporation. You will be presented with a screen within the application that you purcased to search a list of available codes by key word or category. You will be able to enter up to 4 SIC codes in the designated SIC Code page. The SIC code(s) along with the rest of your company information will be sent to Companies House when you submit the registration.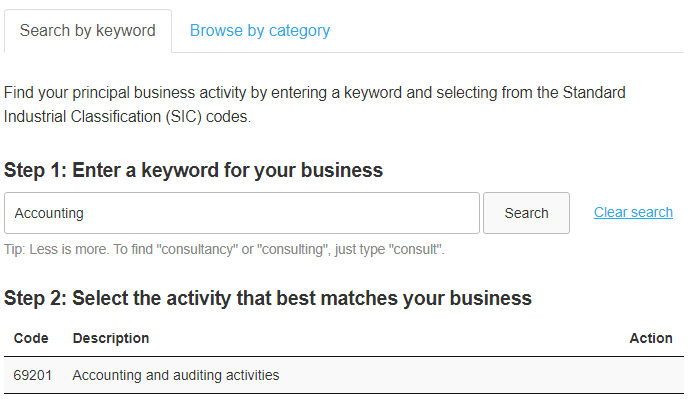 Please Note:
If you have an existing company and need to change, add or remove a SIC code; this is to be done via the filing of a
confirmation statement
.